At EV Realty, we are dedicated to expediting the adoption of commercial EV fleets by addressing a critical constraint they will encounter: access to low-cost, reliable, and substantial grid-scale power.
We have developed and deployed fleets and power infrastructure at scale. By investing in the best people, partnerships, and technology we deliver exceptional outcomes for our customers.
with over 1,200 supercharger ports installed
across hundreds of commercial locations
$500M
 charging projects implemented
 through utility investment process
added to the electric grid
$21B+
of sustainable infrastructure
34M
rentable sq ft of industrial and logistics properties
across multiple industries and use cases
$10 B+
Commercial Fleet Vehicles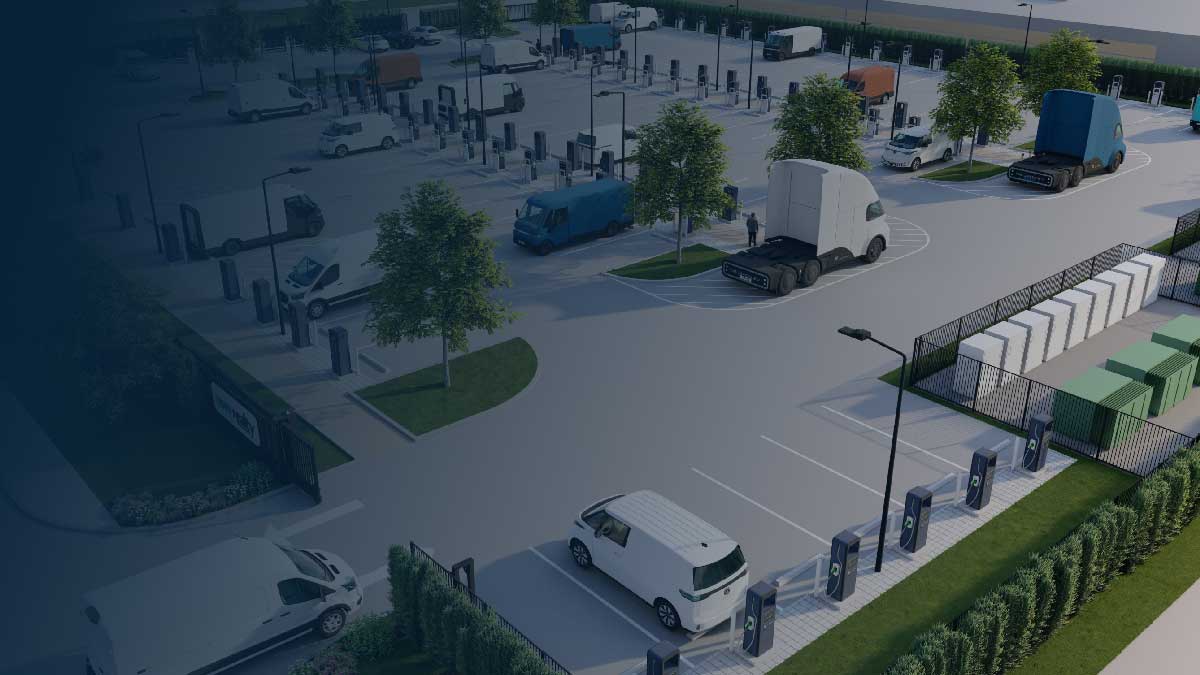 Powered Properties™
EV Realty develops, deploys, and owns grid-ready charging infrastructure. Our Powered Properties™ are multi-fleet charging hubs located where commercial fleets already operate, and where there is existing reliable and expandable power. Powered Properties™ are built to scale, built to last, and built to power a more prosperous and sustainable future.
Grid-First Approach
Fleet charging infrastructure for electric vehicles requires a significant amount of power, and reliable electrical capacity is already rare on strained electrical grids.
But we know where to find it, and how to use it to its maximum potential.